CIRCLE K MANAGEMENT TRAINEE PROGRAM - 2018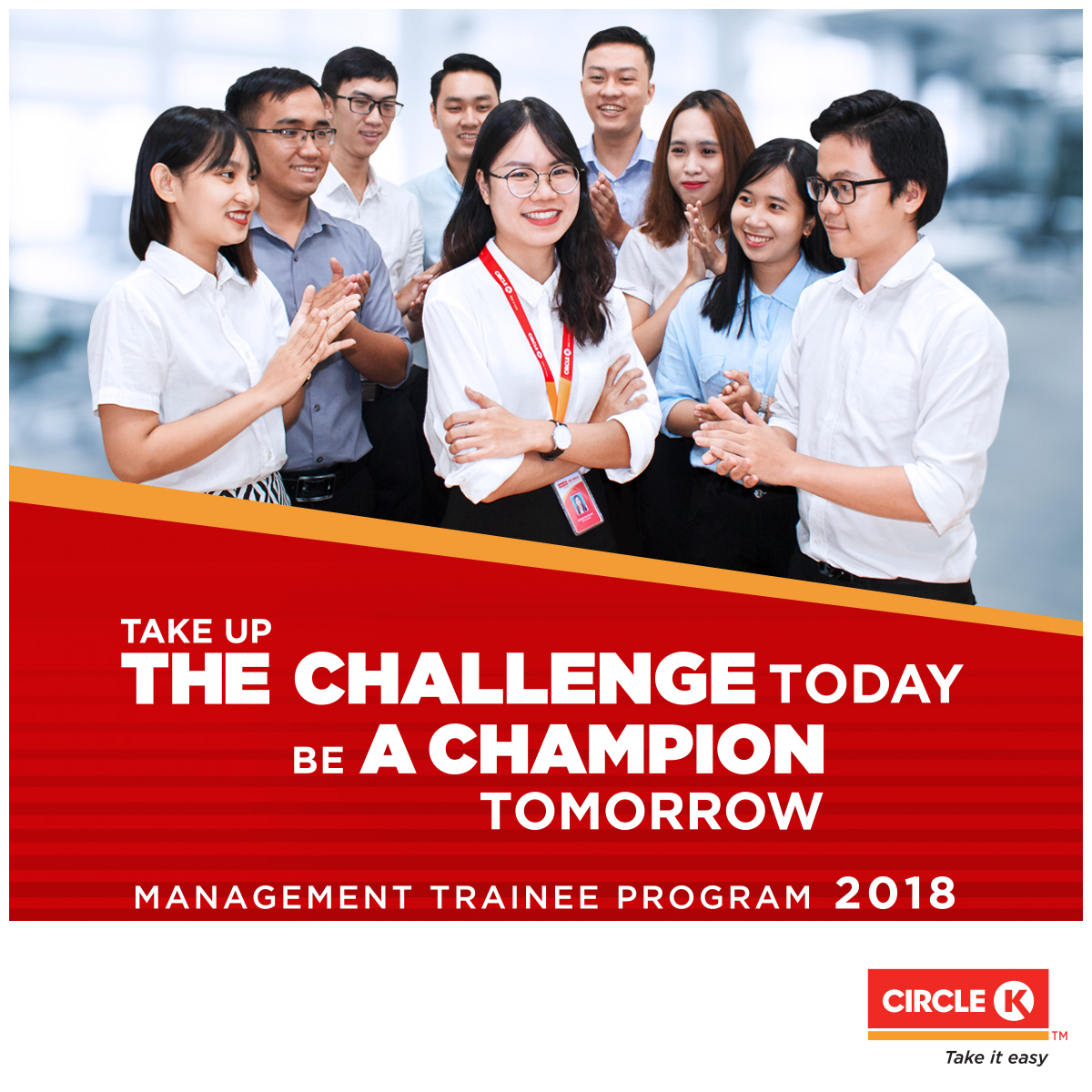 In the framework of personnel training and development of Circle K Viet Nam, the Management Trainee program is developed to recruit and build outstanding fresh graduates to become the future leaders of Circle K Vietnam.
We look for talent candidates with the following qualifications:
Vietnamese nationality with bachelor or MBA degree
Graduate in 2017 or 2018 with GPA from 7/10 or equivalent
Excellent interpersonal skills, strong teamwork & potential leadership
Integrity, passionate & can do attitude
Proficient in English and Microsoft Office
As Management Trainee at Circle K Vietnam - you will have the opportunities to be trained rotation among different departments, such as: Operations, Merchandising, Marketing, Finance, Human Resources … then you will be given priority for selecting department that you expect to continue working and developing.
Please send your resume and transcription via email: recruit @circlek.com.vn before date: July 31, 2018.
Contact information:
Mr. Khoa, Human Resource Department – Circle K Vietnam
Phone: 028.3620 9120 (Ext: 191)
Address: Lot II, Hong Linh Plaza, No. 9A, Trung Son Zone, Binh Chanh District, HCMC.
Email: recruit@circlek.com.vn
Website: www.circlek.com.vn